What Is A Sinkhole? Do I Have A Sinkhole?
The Atlanta and surrounding areas certainly have their fair of sinkholes. Sinkhole repair takes the expertise of someone qualified. Our services also include stormwater/culvert repair.
Sinkholes can develop anywhere on your property. The majority of the ones we see are in the front or back yard. It's not uncommon to find a sinkhole under the driveway.
In rare cases, the sinkhole can go under the foundation of your house or garage. Sinkholes come in all shapes and sizes. The majority of them are rectangular shaped, averaging 30-40' in length and 12-15' wide. They average 15-20' in depth.
Have you ever noticed a wide sinking area in your driveway or yard? There is a good chance it's a trash pit that was used during the construction of your home.
Contractors use these to dispose of trees, stumps, and other trash when constructing your home. These holes can be costly to the resale of your home as well as dangerous for your family, friends, and pets.
Sinkhole Repair Projects – What To Expect
Typically, when we start excavating, we find decomposing tree debris. Occasionally we will find construction materials that were buried. Many times, the debris will be 8-10' below the surface because over the years dirt has been added to the top to level off the area. We must remove all debris and organic material and install new structural fill (dirt, gravel, flowable fill) then properly compact the area. We also recommend a third-party inspection by an engineer. We work with several engineering firms around Atlanta and can help arrange this for you.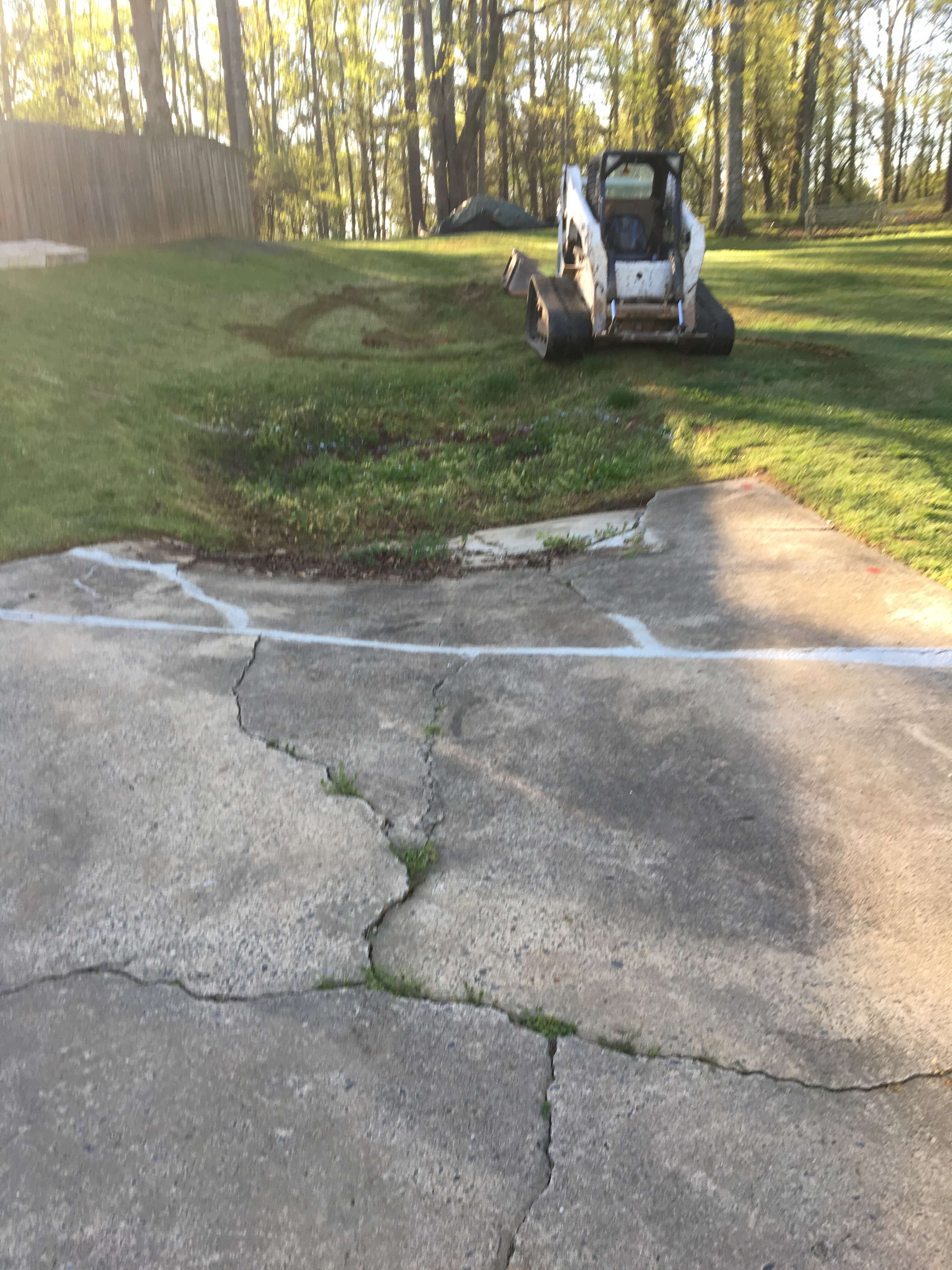 Can A Sinkhole Be Repaired?
Can I repair a sinkhole by myself?
No
Proper sinkhole repair requires an expert. Unfortunately, many people waste a lot of time, effort and money trying to repair a sinkhole themselves. Some homeowners will continue to pour dirt or other materials in the sinkhole.
This method is improper, dangerous, and will actually speed up the decaying process. This will not fix your issue. If dirt is simply added to the sinking area, it will only add more weight to the weakened surface and actually cause it to sink even faster, especially when it rains.
The only way to properly repair a sinkhole is to remove the source, which requires excavation and fully cleaning out all debris. New fill material must be properly installed and compacted. The sinkhole will not go away until the underground debris is fully cleaned out and removed.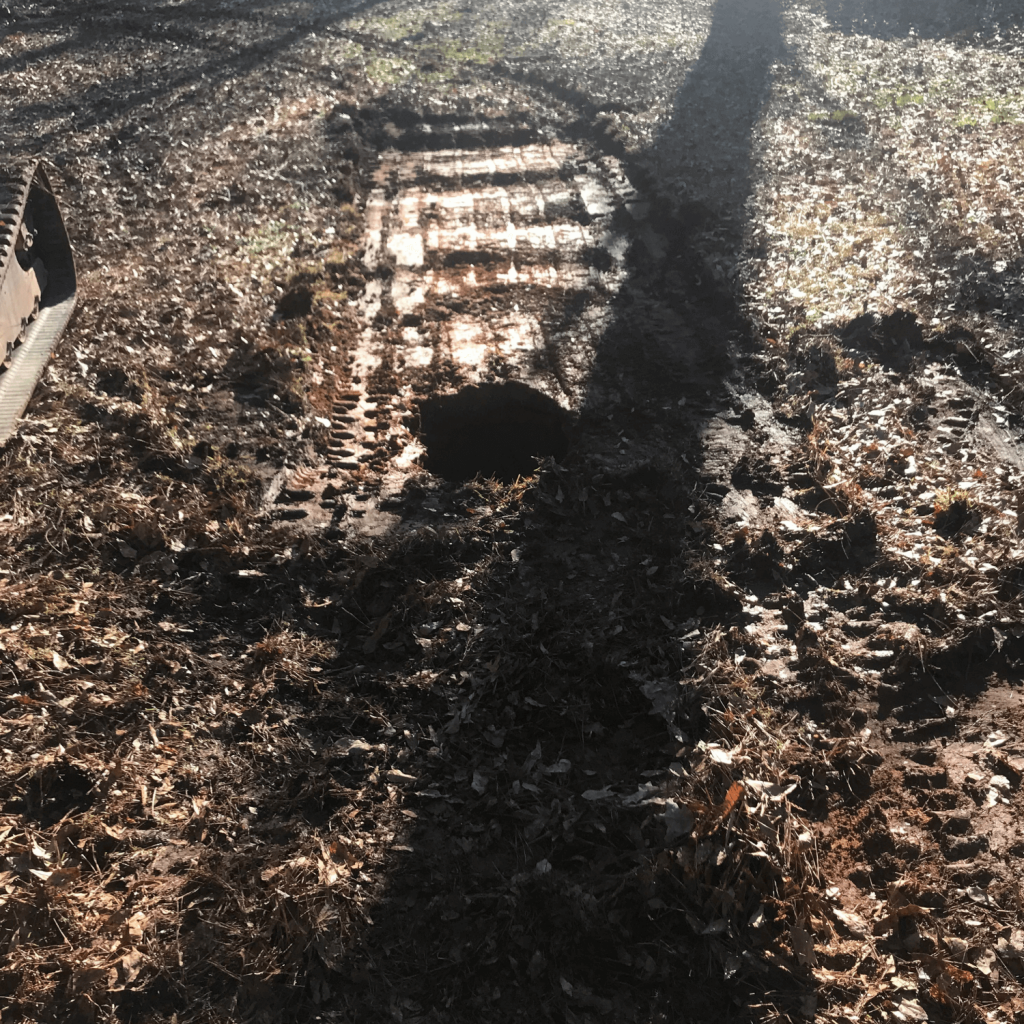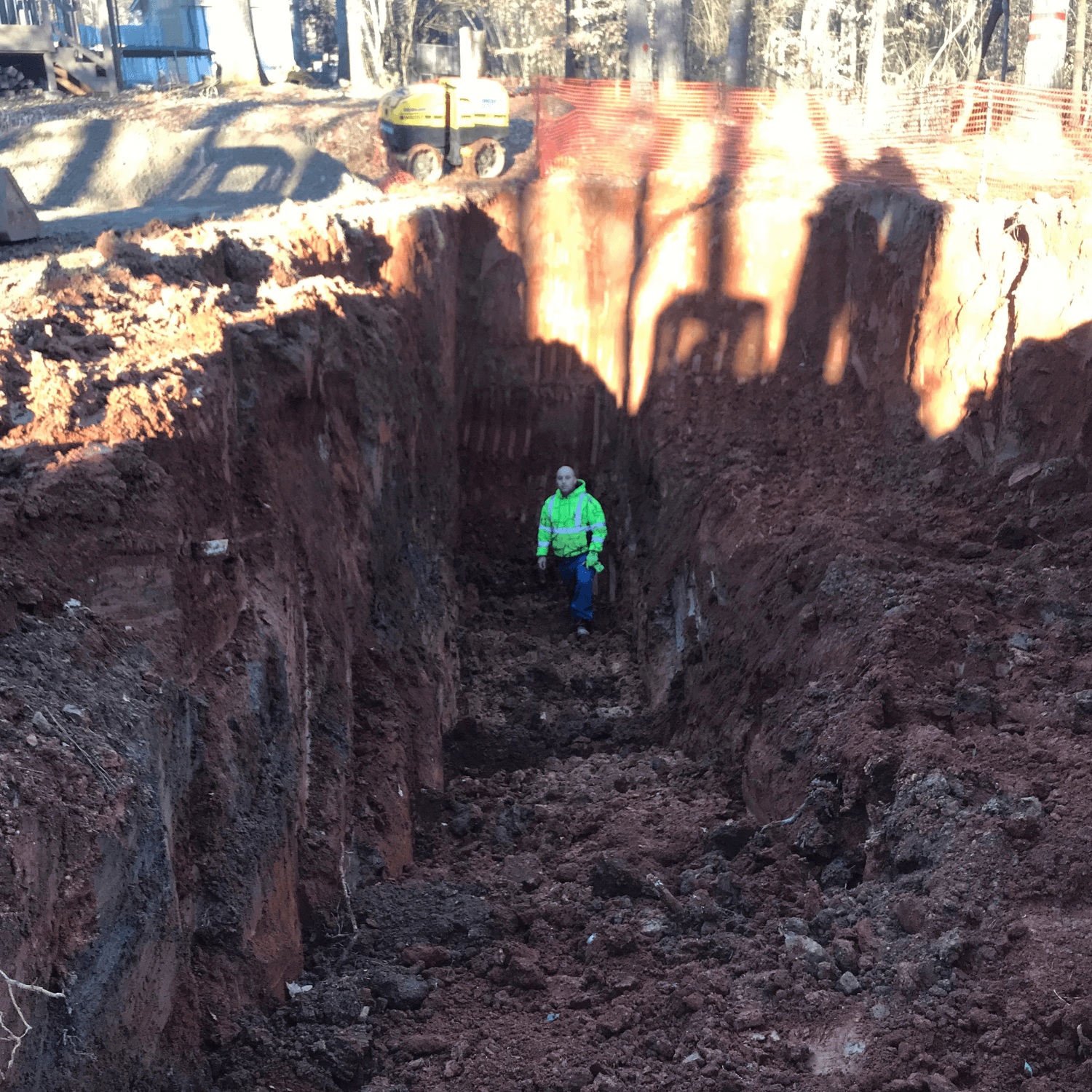 Why Choose Sinkhole Atlanta
The owner, Brandon Sewell has over 20 years of experience in sinkhole repair. You don't have to worry about meeting a sales guy and then wonder who will show up to do the work. You will meet Brandon on your original estimate and deal with him throughout the entire process.
There are many landscape and concrete companies that attempt sinkhole repair but we are the only company in Georgia that specializes exclusively in sinkhole and trashpit repair. Our experience has shown us that any remedies other than complete removal off all debris is simply a waste of money. Unfortunately, many of our customers have attempted repairs or had an unqualified company remedy the situation only to have it show up again usually within a few months.
We are a full-service company. Depending on where the sinkhole is located on your property, if there is a need, we can replace your driveway and repair your landscaping. We pride ourselves on being as neat as possible during construction all the way through final cleanup.
We successfully remedied sinkholes under homes, businesses, pools, driveways and just about any other location you can think of. We offer a lifetime warranty against shifting or settling.